General Technologies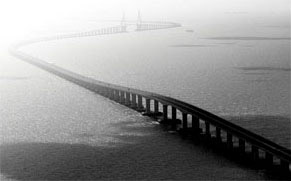 About General Technologies
General Technologies (GT), Saudi Arabia and Bahrain a division of General Automotive Services Co. Ltd., KSA, specializes in providing One Stop Solution (OSS) for IT Services in the GCC region.
GT provides end-to-end enterprise solutions, following our own proven best practices to deliver best in class technology solutions. We offer:
· Implementation
· Enhancement / Upgrade
· Rollout
· Support Services (on-site, off-site, on-shore, off-shore)
The objective of GT is to provide business systems and services that work on a platform that integrates People, Process and Technology with Quality (PPTQ). This has consistently helped us to deliver successful solutions of the highest quality to our customers.
In the service industry, IT is not merely about the right technology applications any more. The dynamic business environment has made it imperative that infrastructure management provide more value than merely maintenance.
Remote Infrastructure Management (RIM), for instance, focuses the IT ecosystem on delivering higher business value, increased operation efficiency, and cost optimization. To ensure the optimal benefit from IT, GT has a strategy in place- we employ the latest solutions that reinforce your core business with a long term competitive advantage. Our 24x7, SLA based services meet your specific enterprise requirements with the best available technology and solutions, and have the ability to mitigate even the most complex challenges.
Our strategic partner alliances support us in achieving a competitive advantage by providing end-to-end consulting, implementation and support for applications and infrastructure services. Our well trained professionals provide seamless and quality delivery using established methodologies, consistent and proven practices, management disciplines, and business metrics.
Contact: Business Development Manager
Contact Person: Mr Irfan Ahmed 
Email: iahmedj@gascol.com
Mobile: +966-555191225 / +973-35391705